Nebraska's Marco Ortiz named semifinalist for Patrick Mannelly Award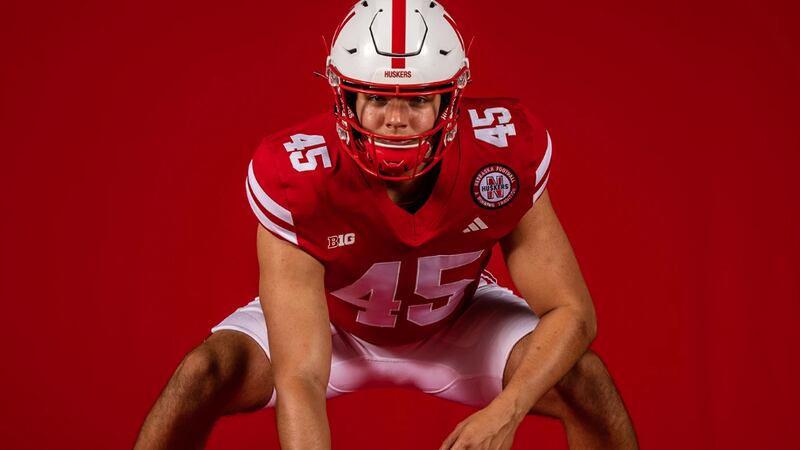 Published: Nov. 14, 2023 at 2:13 PM CST
LINCOLN, Neb. (Press Release) - Marco Ortiz was one of 10 long snappers recognized as a semifinalist for the Patrick Mannelly Award.
The award, named after former NFL long snapper Patrick Mannelly, is presented annually to the top snapper in the FBS. In its fifth year of existence, the award benefits Bernie's Book Bank, a non-profit that provides books for underserved communities in the Chicago area.
A first-year transfer from Florida, Ortiz has flawlessly handled every long snap of the season for Nebraska. His snapping has helped Tristan Alvano make six of his last seven field goals, including a 55-yarder that is the second-longest field goal in school history. Ortiz has also helped Brian Buschini place 40 percent of his punts this season inside the opponent's 20-yard line.
The list of 10 semifinalists will be narrowed to three finalists on Nov. 27. The three finalists will be invited to the award presentation dinner in the Chicago area on Dec. 9.
Click here to subscribe to our 10/11 NOW daily digest and breaking news alerts delivered straight to your email inbox.
Copyright 2023 KOLN. All rights reserved.