Gary scores 19 points in season debut, Huskers beat Stony Brook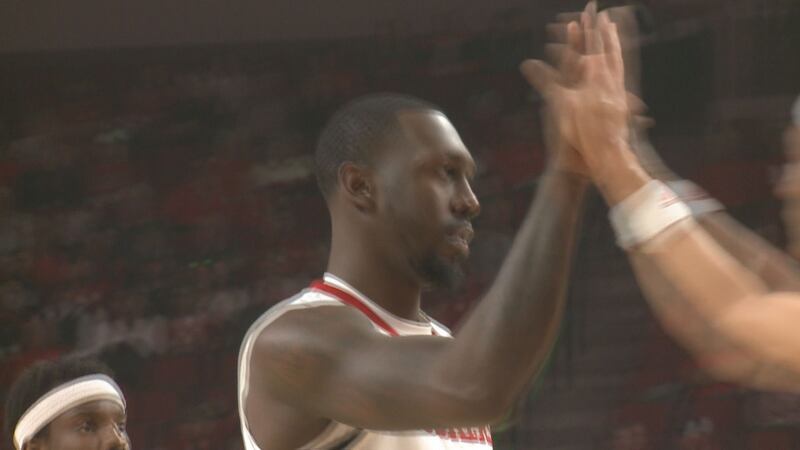 Published: Nov. 15, 2023 at 9:31 PM CST
LINCOLN, Neb. (KOLN) - Juwan Gary scored 19 points off the bench, Brice Williams added 17, and Nebraska defeated Stony Brook 84-63 in the Cornhusker Classic on Wednesday night.
After shooting a dismal 3 for 17 from 3-point distance in the first half, the Cornhuskers made 3 of 4 treys in the first two minutes of the second half and led 45-34.
Five minutes later Dean Noll hit a 3-pointer and added a layup to get the Seawolves within 56-49. Gary hit a couple of 3-pointers to get Nebraska going again and the Cornhuskers led 72-54 with 6 1/2 minutes left.
The lead peaked at 82-59 when Gary hit a layup with 1:47 remaining.
Keisei Tominaga scored 16 points and Reink Mast added 14 for Nebraska. Gary made 8 of 11 shots and grabbed seven rebounds.
The Cornhuskers, with a plus 12.1 rebounding average coming in, outrebounded the Seawolves 45-28. Nebraska made 25 of 34 shots inside the 3-point line and 8 of 26 beyond it for a total of 55%.
Jared Frey led Stony Brook with 15 points and Noll added 14.
Nebraska led 36-28 at halftime.
Nebraska, 4-0 for the first time since 2018, hosts Oregon State on Saturday. Stony Brook (1-3) hosts Rider on Monday.
Click here to subscribe to our 10/11 NOW daily digest and breaking news alerts delivered straight to your email inbox.
Copyright 2023 KOLN. All rights reserved.