Evening News Anchor/Assistant News Director
Hastings, Neb.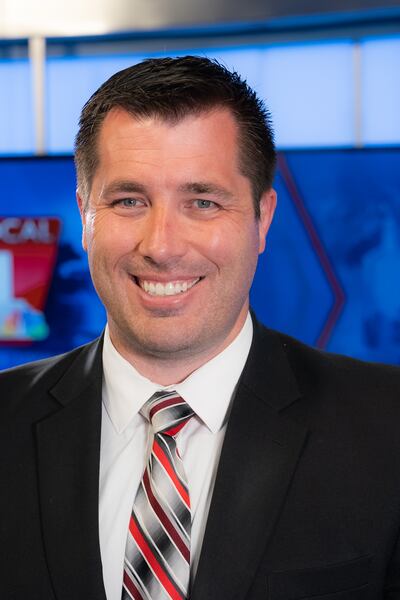 Spencer is a Kearney-native and big Nebraska sports fan. Despite his love of sports and previous experience as a Sports Director, he found his way to the news side in 2015 when he joined Local4 News.
Spencer was Sports Director for WOAY-TV in Oak Hill, WV where he had the fortune of covering three different Division I schools (West Virginia, Marshall & Virginia Tech). He also had the rare treat of covering the annual PGA Tournament, the Greenbrier Classic, as well as anchoring coverage from New Orleans Saints training camp, which relocated to West Virginia in 2014.
He's led a whirlwind life since returning to his home state! In just his first few years as evening news anchor with Local4, he's done everything from play with the Harlem Globetrotters to travel to Alaska with viewers for a station-sponsored trip!
He also anchored live coverage from Los Angeles when Grand Island-native Hannah Huston took the stage - making it to the season finale of NBC's The Voice!
In his personal life, Spencer is a huge sports enthusiast. His favorite teams are the Huskers, Kansas City Chiefs (NFL) and Kansas City Royals (MLB). And while he might not be great at it...he loves being out on the golf course as much as he can!
He and his beautiful wife MaLania welcomed their first child to the world in October 2019 - a beautiful baby girl named Hadley. The Schubert clan is ran by the family dog Emmy, who also loves to hit the golf course with dad!
Education
Bachelor's Degree - University of Nebraska-Lincoln
High School Diploma - Kearney High School