Morning/Midday Anchor
Hastings, Ne.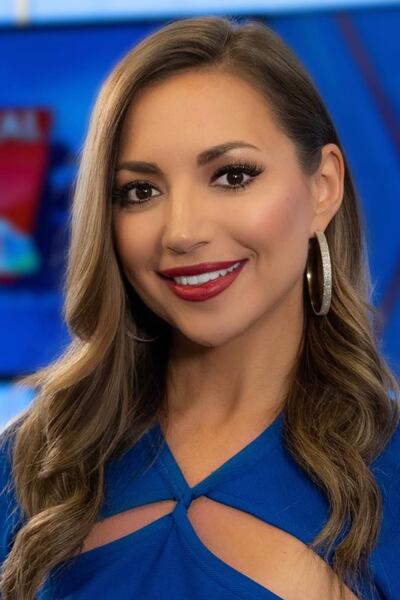 Originally from North Dakota, Alissa has been anchoring Local4 Today and Midday since July 2017.
Alissa's love for news brought her to Nebraska in 2012, where in the beginning of her career she was a news reporter, covering various topics throughout much of the state. While Alissa loved reporting, anchoring newscasts is where she saw her career going. Luckily that came to fruition in 2017 when she joined KSNB Local4 News as a Morning/Midday Anchor. She has loved serving the community in this role and bringing central Nebraska the news that matters to them and that affects them most.
Alissa is a wife and a mother of two young children, which she says is her most important role in life. You can often find Alissa and her family at various Northwest High School sporting events and activities or getting out in nature or the community.
Alissa also has many roles within the community outside of her job and family. Alissa also enjoys pageantry and holds the title of Mrs. Nebraska America 2023. Alissa bring new books to first grade students across the state through her Readers Today, Leaders Tomorrow program, and reads to and encourages the kids to keep reading and reaching for their dreams. She competes in the Mrs. America Pageant in Las Vegas this coming August. She also lends her time volunteering and Emceeing at various events throughout the area. She serves on the Board of Directors at Choice Family Health Care, which is a nonprofit healthcare clinic in the community. And she was named Top 35 Under 35 for 2020 by the Grand Island Chamber of Commerce, an honor she is very proud to hold.
Alissa is grateful to raise her family in the community, and looks forward to serving central Nebraska for years to come.
Education
Communications, North Dakota State University, 2010
Affiliations
Board of Directors at Choice Family Health Care
Awards
Mrs. Nebraska America 2023
Grand Island Chamber of Commerce Top 35 Under 35 for 2020