Anchor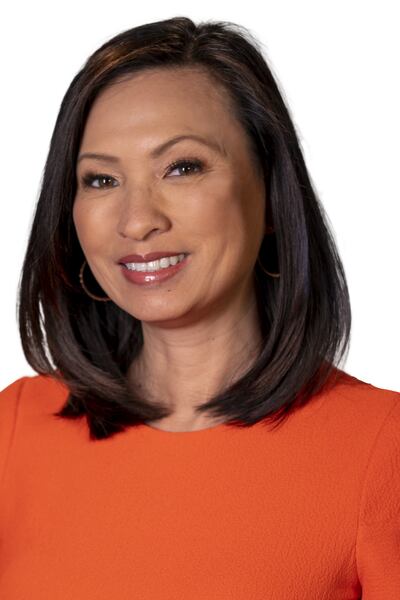 Sharon Chen joined KCTV5 News in April of 2022.
Sharon took the first steps of her broadcasting career in Scottsbluff, Nebraska, where she was an anchor, reporter, photographer, and producer at KDUH-TV. From there, she moved to 10/11 News in Lincoln. After four years in the Cornhusker state, Sharon moved to Colorado Springs and was a reporter/anchor at KOAA TV.
After braving the cold of the Midwest and Rockies, Sharon left for the beautiful islands of Hawaii. At KHNL-TV, she was a reporter/anchor covering the latest news in both the bustling city of Honolulu and smaller island communities.
Sharon left island life to move to San Diego, California, where she has spent the last 12 years. She joined the team at Fox 6 News and then later at Fox 5 San Diego. As a reporter/anchor, she covered top headlines that included the massive May Wildfires of 2014 and the fallout of infamous Mayor Bob Filner.
Sharon was born in Chicago, but raised in the college-rich town of Claremont, California. She graduated from California State University – San Bernardino with a degree in Communications and Broadcast Journalism. She also attended the University of California – Los Angeles.
When Sharon isn't in the newsroom, you might find her in the kitchen experimenting to find a new culinary creation. She also loves to spend time with her family. Her favorite moments are doing arts and crafts or just being silly with her young daughter.
Updated: Aug. 31, 2022 at 10:52 AM CDT
|
Williams reached over another fan and caught the ball. Then the fan stole it from him.
Updated: May. 18, 2021 at 10:12 AM CDT
|
By
Kelli Kellogg
,
Leigh Waldman
,
Marlo Lundak
and
Sharon Chen
Tuesday night offered a glimmer of hope in the search for a missing 11-year-old boy from La Vista.