Amateur radio group pitches in to make face shields for healthcare workers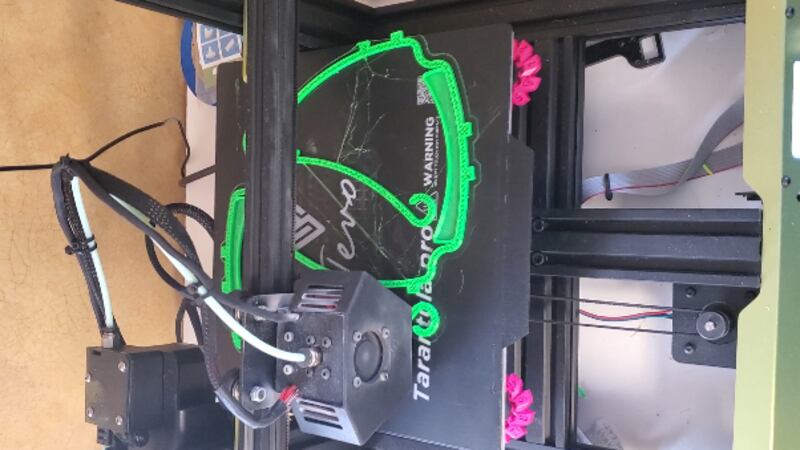 Published: Apr. 3, 2020 at 6:25 PM CDT
With a national shortage of personal protective equipment for healthcare workers, people are doing what they can to fulfill the orders. When they heard of the need, some members of the Amateur Radio Association of Nebraska looked at each other and found a way they could help. Now with people outside of the group helping, too, they are using 3D printers to create face shields.
There 3D printers have been running all day for over a week now. Volunteers across the Tri-Cities are quickly making face shields for hospitals and clinics who need to serve the public. The shield is a simple frame design with a plastic cover. The cover can be quickly changed out or reused.
"Material-wise we have pennies on the dollar for these things so we want to make sure our healthcare workers and everybody involved in the field are safe and so we're doing what we can to help," Amateur Radio Assoc. President Allen Harpham said.
The frames are printed, but the shield part is actually recycled overhead projector sheets from schools. They have gotten thousands of sheets donated to them from schools in central Nebraska who have no other use for them anymore.
Amateur radio fans also often have their hands in other kinds of tech. So that's why the idea came so easy to them.
"To be able to put that knowledge to use to help out is just great," Harpham said. "I can't say enough about that and it's kind of the way for the amateur radio people that's the way we've always been."
Libraries in Hastings and Grand Island have joined the production efforts with their own printers and vinyl cutters. For those who are working long days cutting and collecting the shields it gives them something to be proud of during the crisis.
"It's created a sense of purpose for people to volunteer. If they're looking to volunteer there's all kinds of things people can be doing right now to fulfill that sense of purpose when we're sitting at home and maybe running out of things to do and done binge watching the shows we've been watching and want to actually get out in the community and help,' Adams County Emergency Manager Ron Pughes said.
They have taken over a thousand orders for shields for clinics big and small. They hope they can get more people to print to speed up the order time.
You can place an order or reach out to help here: https://w0wwv.org/faceshields/