Aurora Innovation Showcase prepares students for STEM careers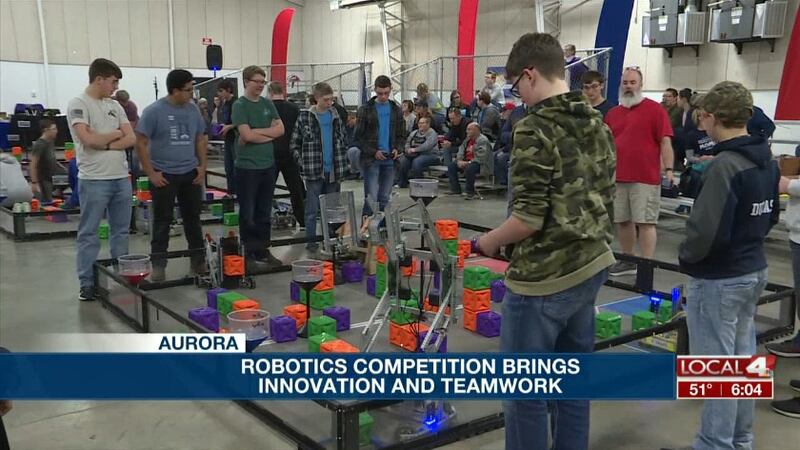 Published: Feb. 1, 2020 at 7:50 PM CST
In Aurora, robots took the stage for the annual NPPD Innovation Showcase. Students from all over the state have been competing in tournaments to get to the showcase.
The teams are made up of passionate students who have been working on their robots since the summer. Teachers said they get a lot of students outside of their STEM classes that are interested in learning more.
"Seeing ex-students that are here that have actually gone into the field of actually working in robotics and mechatronics and those things as well. So seeing the things I am teaching my students here now are actually useful for the future," Lakeview Community Schools Science Teacher Joe Haschke said.
This year there were 51 teams, which is the largest they have ever seen. The robots have to achieve a certain task and this year they have to stack blocks. Also at the showcase, there's a challenge to create a machine to fulfill two duties that businesses assign them.
"Every time we can add a little bit to this event, it's just another opportunity that we can give different kids and that's our ultimate goal with this process," NPPD Senior Education Specialist Chad Johnson said. "To connect kids with local businesses, show them the world of start ups and obviously give them a chance to compete with their robots."
They hope to continue the growth and connect kids with potential future careers in robotics and mechanics.