Update: Baby attacked by pitbull is in 'good condition' at hospital, mother wants dog put down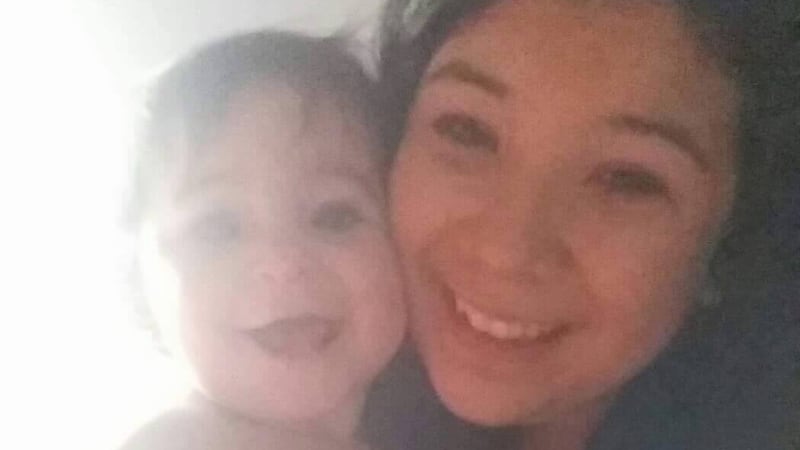 Published: Mar. 20, 2016 at 8:35 PM CDT
Over the weekend, 19 month-old Faith Campos was bitten in the face three times by a pit bull, and now her mother speaks out for the first time saying she wants the dog put down.
Like nearly 19 month-old girl, Faith is a funny-loving, happy girl, but Saturday night, she became the victim of a dog attack.
"She loves puppies in general. If she sees a puppy in a park, she'll try to run towards it," Faith's mother Amber Campos-Pedroza said.
Campos-Pedroza told NBC Nebraska she left her daughter at a friend's house Saturday night as she went to run errands. Her sister needed to be picked up from work. That's when she got the phone call no mother wants: to rush to the emergency room.
"I just started crying. I couldn't talk, and then I started getting lightheaded," Campos-Pedroza said.
According to her friends, Faith went up to the pit bull to pet him. Campos-Pedroza believes the dog's abused past caused it to be alarmed, leading him to bite her face three times.
"I don't know if it was my blood pressure or whatever, but I almost fainted. I had to sit down. It was really scary," Campos-Pedroza said.
Faith was rushed to the emergency room at Mary Lanning Healthcare Saturday night, but she was quickly transferred to Nebraska Medical Center for surgery.
Doctors at UNMC operated on Faith's eye and put stitches around her mouth. Since her surgery, she has not been able to open her left eye, so it is unknown whether she will lose sight from it.
Though Campos-Pedroza doesn't think the dog meant to harm Faith, she also doesn't believe the dog's abused past excuses his actions.
"I just think the dog was startled and reacted, which he shouldn't have. She's just a baby," Campos-Pedroza added.
The news came as a surprise as Faith has been around the pit bull several times before.
"Her dad had owned it before," Campos-Pedroza said. "I didn't think it worked because my friend has a niece around the same age as Faith, and the dog's around her all the time. So I didn't think nothing was going to happen."
The dog is being held at Heartland Pet Connection where staff will monitor it for 10 24-hour periods to make sure he doesn't have rabies. From there, city attorney Dave Ptak will decide what happens to the dog next.
"The city attorney really does do all of it. We really don't have control over anything that happens from here," Heartland Pet Connection shelter manager Jennie Theesen said. "All we are is the middle man and the housing facility for this situation."
The Hastings Police Department said Ptak typically uses information from the police report to decide whether the dog is vicious, leading to whether he believes the dog should be euthanized. NBC Nebraska attempted to reach Ptak, but phone calls went unanswered.
Campos-Pedroza said she's a dog person, but she believes the actions of this dog shouldn't be ignored.
"I don't think pit bulls are bad dogs," Campos-Pedroza said. "I think for the best interest, I think they should - that dog should be put down."
The dog is now owned by Campos-Pedroza's friend Bethany Vanwinkle, who HPD said was issued a citation Monday afternoon. Vanwinkle was cited for the dog not having its vaccinations and for not have a city license.
Editorial note: NBC Nebraska had a conversation about whether to use the graphic pictures of the girl bitten by the pit bull. We had access to several photos but chose to include only one in the web story. Viewers watching our station will only see the photo in today's newscasts, and not on followup stories. This photo was used in our newscast with a warning preceding it. We also made sure to not use this photo as the primary thumbnail of our web story.