CHI Health to start manufacturing generic prescription drugs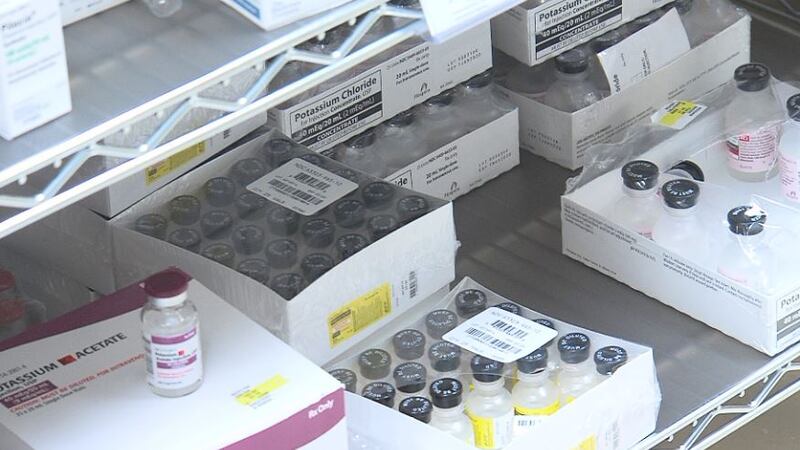 Published: Oct. 9, 2018 at 7:34 PM CDT
CHI Health is joining six other leading health systems across the country in forming a new drug company to create their own prescription drugs.
CHI Health officials said they are taking part in this effort to address some major generic drug shortages at their hospitals.
The new company is called Civica, a non-profit generic drug manufacturer. It will make 14 generic medications that will be distributed to 500 hospitals across the country.
Officials said fewer and fewer drug companies are making the necessary prescription medications they need. This includes morphine, epidurals and IV fluids.
"A lot of time drug shortages cause you to have to use other medications, or different strengths or different concentrations," said Doug Richling, pharmacy director at CHI Health St. Francis. "Having to bring in different medications creates situations where staff or physicians aren't familiar with things, and that variation of things can lead to safety issues in the market."
Richling said the hurricane in Puerto Rico created a six month shortage in IV production, which hospitals are just now recovering from.
"We're scrambling to find products available from different manufacturers. So as we bring in different things, it can cause variations in our system that we have to communicate with doctors and nurses to make sure we don't bring any harm to patients," Richling said.
Officials said this move should help stabilize the supply market, and be more cost effective for both the hospitals and its patients. It will also be more beneficial for doctors and nurses.
"They will be administering medications that they know and that are consistently available in the same size and same strength. If a patient is in need of something right away they don't have to think through any changes or make any dilution adjustments or calculations," Richling said.
Official said this shouldn't affect retail manufactures. The medications produced at Civica will only be used in the hospitals.
Some retail pharmacies could have similar problems with medication shortages, but Richling said hospitals have more trouble due to strict FDA regulations.
"Shortages that we experience in a hospital system are usually more difficult to deal with because of the sterility of the injectable products. And that is another thing that contribute to shortages that hospitals experience and retail pharmacies do not experience," Richling said.
Civica will be an FDA approved manufacturer based in Utah. Officials said they are expecting to start getting medications from them in the beginning of 2019.