Death penalty debate: New study says death penalty costs $14.6 million annually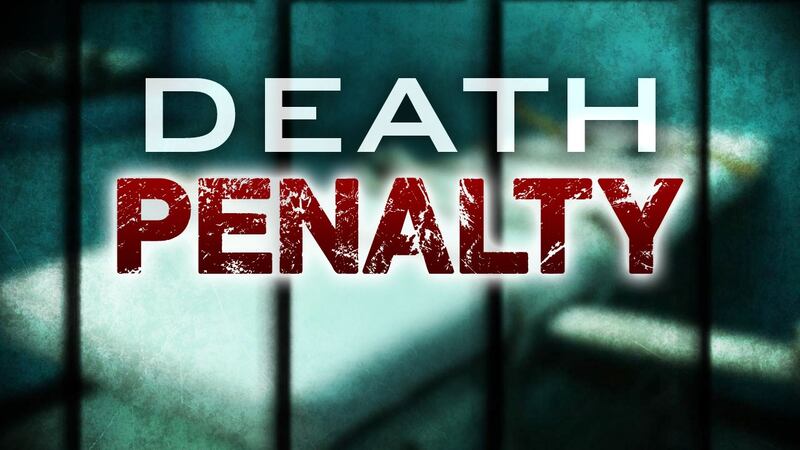 Published: Aug. 15, 2016 at 11:38 AM CDT
In a first-of-its-kind study on the cost of Nebraska's death penalty, a respected economist concluded that the State of Nebraska would save $14.6 million annually if voters replace the death penalty with life imprisonment. Dr. Ernie Goss, professor of economics at Creighton University, and author of studies for a conservative think-tank founded by Governor Pete Ricketts, said today he was surprised when his study revealed how expensive the death penalty is compared to life in prison.
At a news conference today in Lincoln, Dr. Goss presented a study that revealed Nebraska's maintenance of the death penalty cost the state, in 2015 dollars, approximately $14.6 million annually above what the state's cost for life without parole would be, and each additional death penalty arraignment costs the state almost $1.5 million, also in 2015 dollars."Through our study, we show that the State of Nebraska has spent $14.6 million annually by having the death penalty. These are costs above and beyond the costs of having life without parole," Goss said. "To put it in other words, if the death penalty stays repealed and we leave in place life imprisonment, the state will save approximately $14.6 million annually."
"There are five main parts of capital cases that make the death penalty so much more expensive than life without the possibility of parole. These are: defense costs, pre-trial costs, court length, incarceration, and then decades of appeals," Goss said."I am confident in our findings that the state would save $14.6 million annually if the death penalty is replaced with life imprisonment with no chance of parole. Our study analyzed comprehensive data from U.S. Census data on justice expenses by state, and also used the economic process of meta-analysis, which equipped us with the data from over 19 studies. These methods gave us sophisticated and statistically rigorous results about Nebraska costs." Goss said. "As a matter of economics, our study shows that the death penalty is costing Nebraska an extra $14.6 million annually," he said.
However, an independent financial analysis says there is no cost savings associated with eliminating Nebraska's death penalty.
The study, conducted in 2015 as the Legislature debated Legislative Bill 268 (LB 268), indicated there would be no fiscal impact if the death penalty was abolished. In other words there would be no cost savings and no increased cost associated with eliminating the death penalty under LB 268.
"Opponents of the death penalty want Nebraskans to believe there is some huge price tag associated exclusively with capital punishment, but according to the Legislature's Fiscal Office that's just not true," said Bob Evnen of Lincoln, a founding member of Nebraskans for the Death Penalty.
The Legislature's Fiscal Office, whose work is sometimes referred to by state senators as a "gold standard" of unbiased financial analysis, issued an updated Fiscal Note for LB 268 on April 16, 2015.
The Fiscal Note was developed by the Legislature after consulting state and local government agencies including the Nebraska Department of Corrections, Nebraska Board of Parole, Nebraska Attorney General's Office, and Douglas County.
All but the Department of Corrections responded to the Legislature indicating LB 268 would have no fiscal impact. Corrections responded indicating "minimal" fiscal impact.
After analyzing these responses, the Legislative Fiscal Office published a Fiscal Note for LB 268 indicating there would be no financial impact if the death penalty were eliminated. In other words, the fiscal note said there would be no increased cost and no cost savings as a result of abolishing the death penalty.
"Opponents of the death penalty want Nebraskans to believe that there will be millions of taxpayer dollars saved by eliminating the death penalty," said Evnen. "The Legislature's Fiscal Office says this just isn't true."