GIPS teachers receive grants for classrooms, students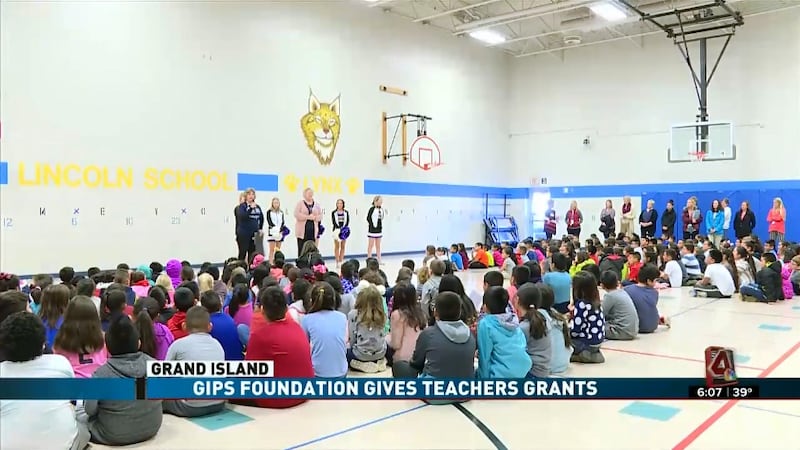 Published: Nov. 13, 2018 at 7:15 PM CST
The Grand Island Public Schools Foundation is giving out $18,446 worth of grants to teachers at GIPS.
Board members along with Grand Island Senior High cheerleaders surprised teachers and students at Lincoln Elementary School with a $1,200 grant.
"We have this grant program that people can fund their special ideas," said Traci Skalberg, executive director of the Grand Island Public Schools Foundation. "Things that they can't get done with school budget, things they want to try, give them the opportunity to be creative, and so this is our celebration day."
At Lincoln Elementary, the grant was awarded to Kristin Schultz. The money will go toward books for students with perfect attendance.
That is one of 20 grants the foundation is awarding to teachers for project ideas they submitted to the foundation.
"It's an application process, and so it's reviewed in two rounds, and we have volunteers that come in and review them. Generally it has to be something that the school district for sure can't pay for, and also something that we think the kids will really want to do," Skalberg said.
The foundation went to eight schools Tuesday, and will continue awarding teachers with grants Wednesday at two more schools.