Gov. Ricketts details four new programs to help individuals impacted by COVID-19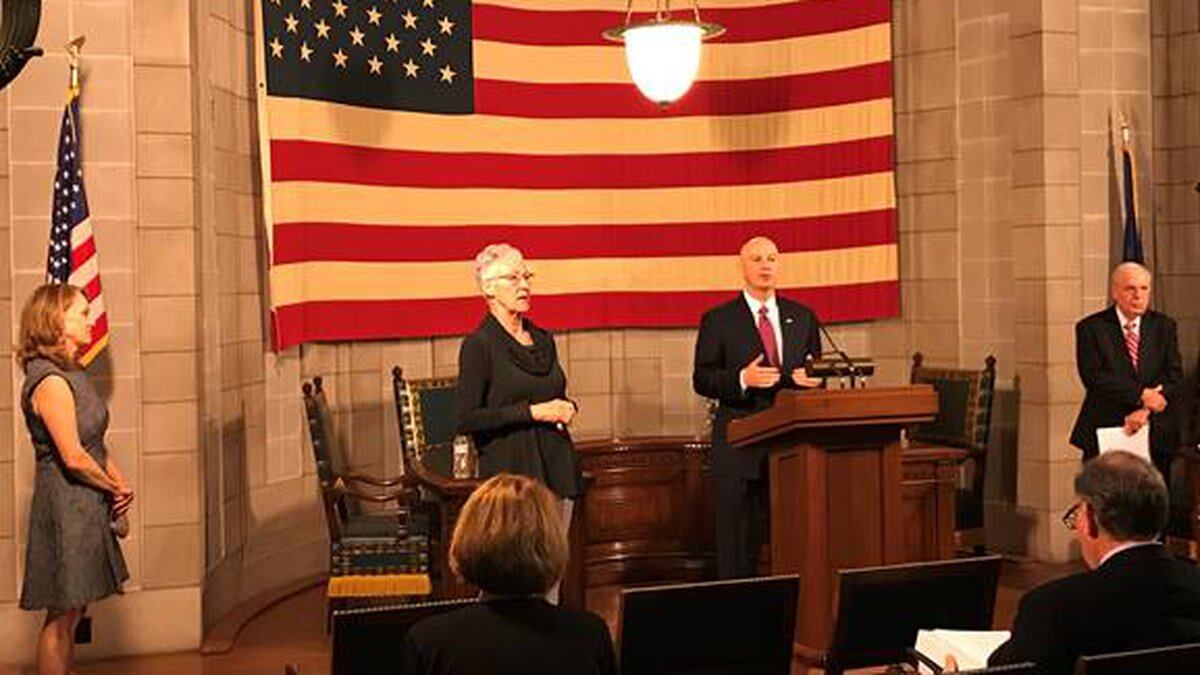 Published: Jun. 12, 2020 at 1:37 PM CDT
Friday afternoon, Governor Pete Ricketts discussed four programs funded through the CARES Act, which are meant to help individual impacted by COVID-19.
The Small Business Stabilization Grant is meant to help small businesses and livestock producers across the state who have been impacted by COVID-19. The Nebraska Small Business Stabilization Grant allocates $330 million to help cover operating expenses for Nebraska small businesses and livestock producers.
The Workforce Retraining Initiative will allocate $16 million to help unemployed and underemployed Nebraskans acquire new or improved skill sets and for more technical careers. According to officials, The Nebraska Department of Economic Development will employ the state's community college system, with its training infrastructure and connections to the business sector, to enable this workforce program to assist individuals whose livelihoods have been impacted by COVID-19.
The Rural Broadband Remote Access Grant will allocate $40 million to provide broadband to unserved and underserved communities in Nebraska. Officials hope that this will increase the state's overall connectivity.
Finally, the Gallup Business Leadership Training Grant program is designed to provide Nebraska business leaders with additional organizational tools. Management teams will be able to participate in a 30-week online course to learn techniques for leading teams through future challenges. The program allocates $1 million to enable senior managers to complete a training program offered by Gallup.
For more information on these programs, call 855-264-6858 or visit the