Over 17K donated to flood relief by local Subway franchises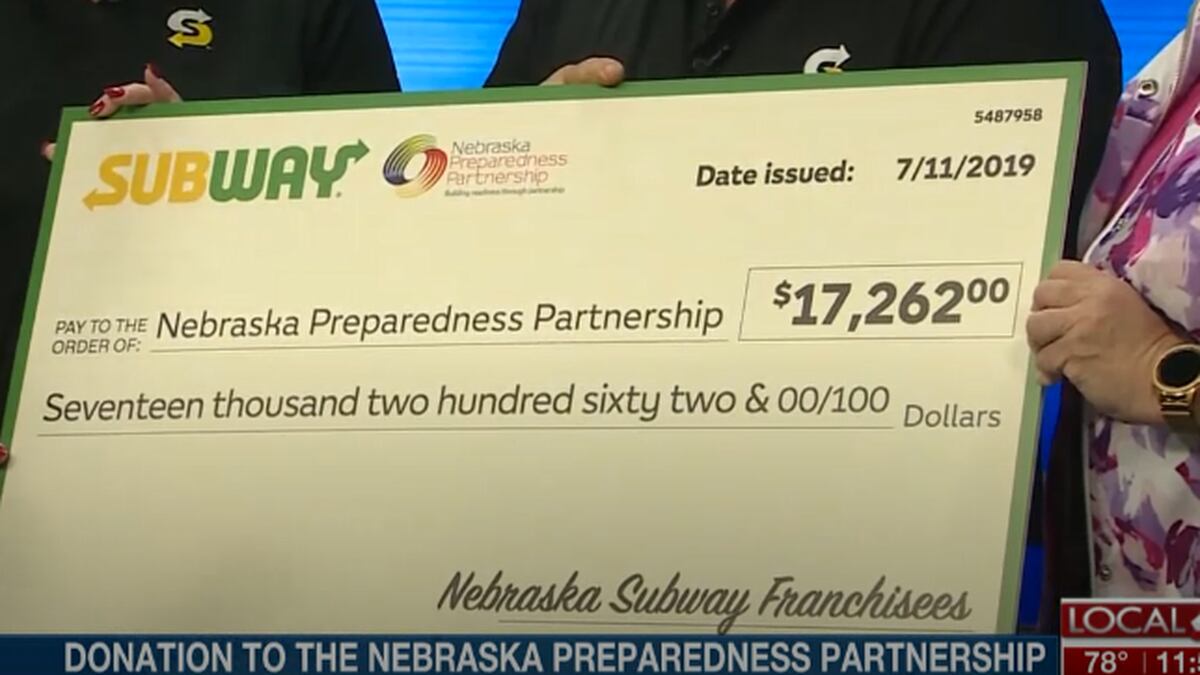 Published: Jul. 11, 2019 at 1:02 PM CDT
Nebraska Preparedness Partnership receives large donation from Nebraska Subway franchises.
Subway restaurants and their customers across Nebraska banned together to help raise $17,262 over a 7-week period for flood relief
through a partnership with the Nebraska Preparedness Partnership
Over 220 Subway restaurant locations ran a statewide campaign from April 8th through May 27th to directly benefit the state and help provide funding to assist with flood relief.
Customers of the Arapahoe, Ogallala, and Hastings restaurants helping to raise the most for the initiative.