Nebraska State Fair Board says 2019 was successful despite weather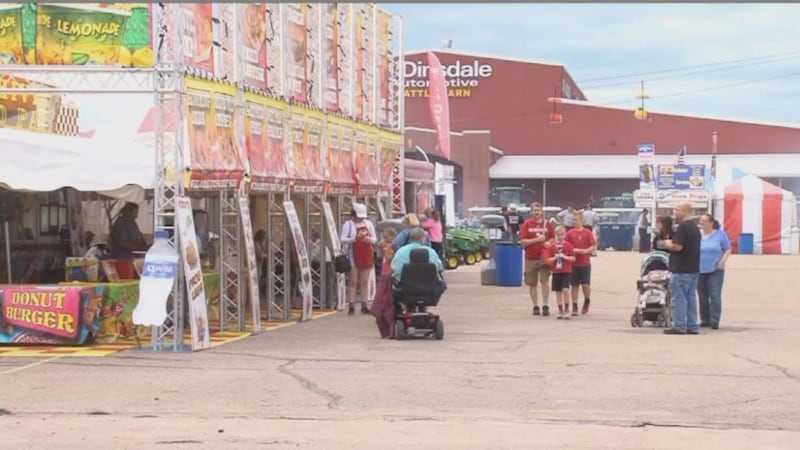 Published: Sep. 3, 2019 at 7:09 PM CDT
150 years of the Nebraska State Fair is definitely something to celebrate. They did just that this year at Fonner Park, despite bad weather, muddy parking lots and not the greatest conditions for a majority of the fair days.
"It was a good year in difficult conditions," Board Chairman Chris Kircher said. "We hope in future years that we have minimal opportunities to have to adjust to that kind of weather again."
The fair board did make some adjustments this year for bad weather, including rescheduling fireworks and moving parking lots off site.
"We did our best to put a plan in place early knowing that the ground was already saturated and seeing the weather forecast," Kircher said. "So we got a head of it a little bit, but you know, like any plan in any situation like that you've got to make adjustments along the way."
The fair board says they were concerned about how the weather would affect this year's turn out, but were very happy with the final outcome.
"Looking at the weather early in the week, we were very worried about it," the board's District 2 Representative, Jeff Kliment, said. "As we kept going on through the week, what we were worried about just kind of worked itself out. It kind of surprised us. We just thank people for coming out."
The numbers were a bit lower than years past, but that didn't stop this year's fair from breaking records. Both the tractor pull and the strong ranch rodeo had their highest numbers yet.
"Some numbers are surprising us that they did so well even despite bad conditions," Kircher said. "It was a year that was driven by difficult conditions but also the tremendous support by the Nebraskan who came here and we very much appreciate that."
The fair board is looking at how they handled different situations this year and what they can do to improve next year. They held two meetings Tuesday morning where it was believed they would discuss that, but the board went into a private executive session both times.
They said they were discussing personnel issues. While they didn't confirm who it was they were talking about, Executive Director Lori Cox was not present in any of those meetings.