Nebraska State Fair brings back woodcarver vendor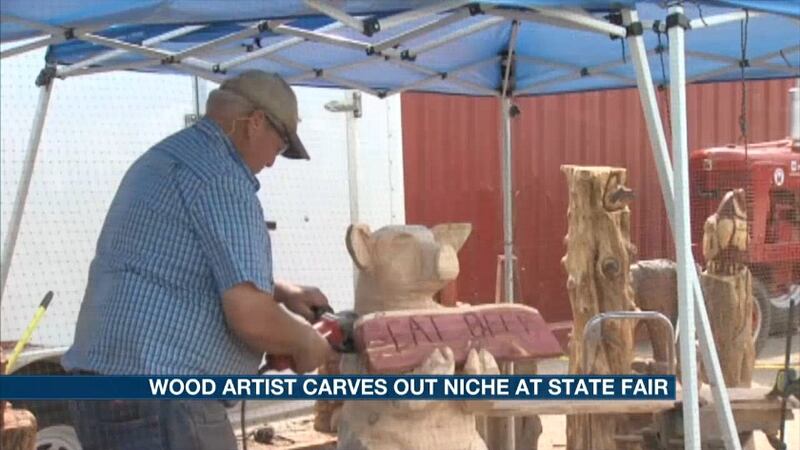 Published: Aug. 30, 2019 at 7:44 PM CDT
The Nebraska State Fair is all about tradition and one vendor is continuing a family tradition of making unique artwork.
Nick Jensen has spent the last twenty years carving tree stumps into figures. He learned the art from his father who also made these interesting pieces.
Jensen puts a show on everyday at the fair where people can watch him create. Trunks come from all over the state, Jensen says he just picks up ones he thinks he can work with.
"I find the logs I think I can get something out of and I keep them," Jensen said. "I come from the eastern part of the state so most of them, some of them are local cedar trees from Phelps. A farmer took some out there and he knew that I carve at the county fair and he knew I was coming down here so he donated them."
The carvings made this week will be auctioned off on Sunday at 3 o'clock.