Police warns parents about teens on social media apps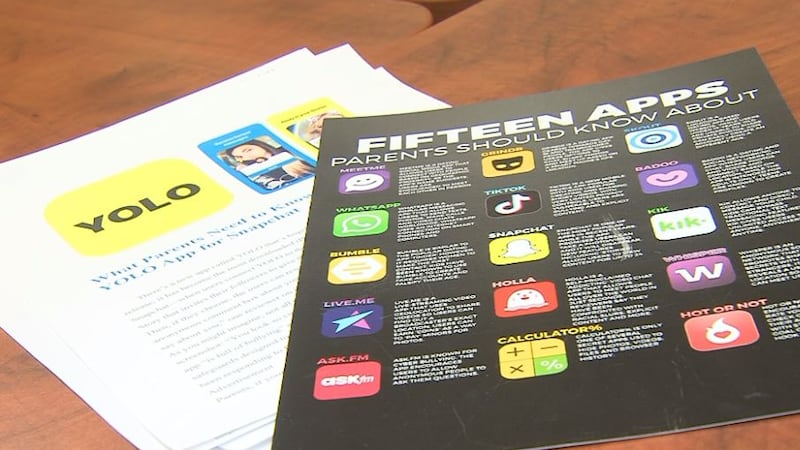 Published: Oct. 24, 2019 at 10:55 PM CDT
Parents may think some social media apps are safe or innocent, but police are saying now that more and more children are turning to the internet to promote cyber bullying or send inappropriate pictures and videos.
"It's becoming more of a common place anymore with all the apps and everything out there, the text messaging all the different forms of the social media that they have," Hall County Sheriff's Office Captain Quinn Webb said. "It's become really easy for the sexting type stuff to go on. Unfortunately it puts the kids that are doing that at risk."
Sexting can be defined as sending sexually explicit photos or messages via mobile phone. This can be risky for people underage because if they have those photos on their phone they can be charged with a misdemeanor.
"If a juvenile is in possession of another juvenile's picture, they could be charged with a crime," Capt. Webb said. "The main one is child pornography or transmitting child pornography."
Some apps are created specifically for pictures and say once they're opened they disappear forever. Police say that's not the case.
"That's what dangerous and what's so scary about it for them," Capt. Webb said. "They think if they put those things out there that it will be seen by one person and it'll be done. Everybody knows that you can take screen shots. I know that Snapchat notifies you if a screenshot has been taken, but that still doesn't help you. It's still out there."
Parents are encouraged to check their teens' phones to be sure they're not storing pictures or videos that can get them in trouble.
A few applications police warn against are:
- MeetMe
- Grindr
- Skout
- Whatsapp
- TikTok
- Badoo
- Bumble
- Snapchat
- Kik
- Live.Me
- Holla
- Whisper
- Ask.fm
- Calculator%
- Hot or Not