State Fair volunteers remember moments over 150 years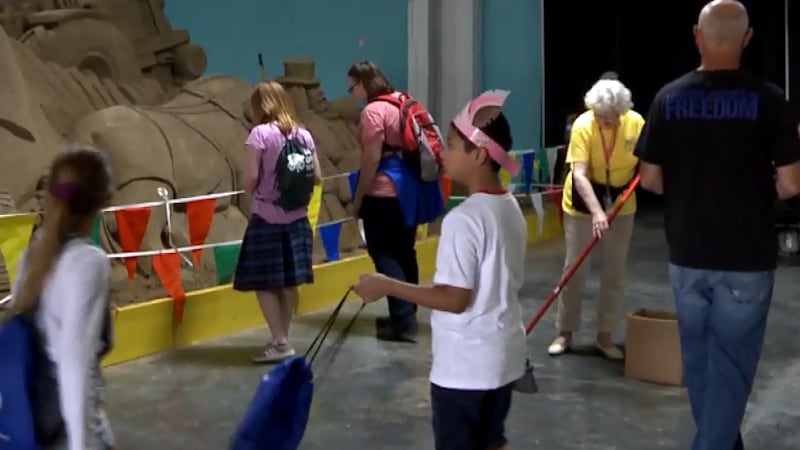 Published: Sep. 2, 2019 at 7:20 AM CDT
As the 150th year of the Nebraska State Fair comes to a close this Labor Day, the 10th year in Grand Island, plenty of exhibits, performers and people have passed through.
John Shanahan has been volunteering at the State Fair since it arrived in Grand Island. Not only has it given Shanahan the chance to be social and get off his couch, it's also given him some memories.
"I got to see the number one dog, herding dog, in the world," Shanahan said. "That was awesome."
Shanahan also said he once met a man who traveled the United States volunteering at various fairs.
"It's just so much fun getting to see all the people," Allerita Gerloff, a three-year volunteer, said. "They [State Fair] take such good care of us."
Gerloff can't pinpoint one specific memory, simply that the whole event is one large, happy memory for her.
The State Fair has events running throughout the day, most centered around Labor Day and special State Fair Veteran's Day events. The entire calendar can be found on the State Fair's website.