Family and golf help Badura siblings get through virus outbreak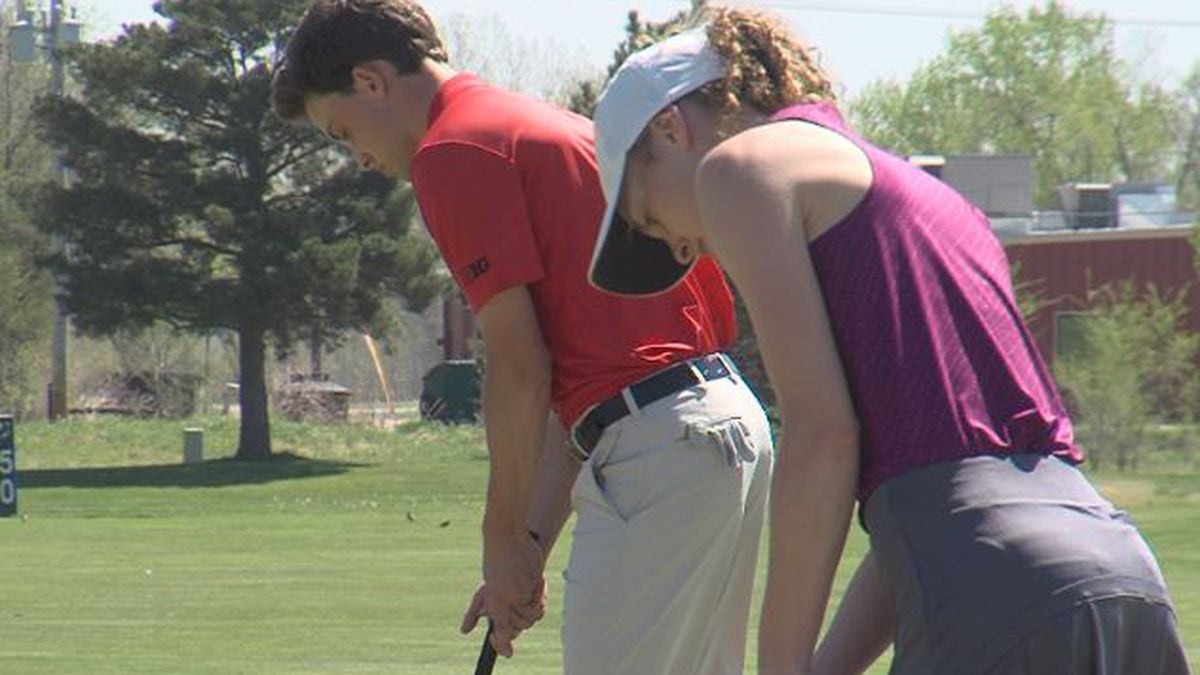 Published: May. 2, 2020 at 5:51 PM CDT
It has been difficult for athletes to master their craft during this pandemic, but thankfully for Caleb and Danica Badura, golf is one of the only sports that you can continue to play right now while social distancing.
"We're very lucky that Riverside is still open and we are able to do what we love," said Danica.
While the siblings can get their practice in, they still have had to deal with cancellations.
Caleb won back to back state championships at Aurora before heading to Northwestern, where he dominated at the NAIA level. He then transferred to Nebraska to golf for the Huskers this fall, but the spring season was cut short.
"It was pretty unexpected honestly. We just got back from our second tournament of the spring season in Arizona, and a couple weeks later we're playing a practice round at Firethorn. I look at Twitter and it says our season is canceled so it was kind of a shock," said Caleb.
Danica is in her senior year at Aurora. This past fall the University of South Dakota commit won her first state title, but watched her final year of high school disappear.
"To have your senior year taken away from you is really kind of disappointing, but it really has allowed me to cherish the things that are important in life," said Danica.
Both siblings had an awful lot of success in amateur golf tournaments last summer. Where Caleb was named the Nebraska Co-Amateur Golfer of the Year, and Danica competed near the top of leader boards against women much older than herself.
But now they must wait to see when they will compete again.
"We're just hoping that we get to play some since it's what I worked for all year around," said Caleb. "So we will see what happens."
Playing the game they love with the people they love is helping the two stay positive.
"When we're at home or when we're on the golf course, we can really just cherish each other's presence I guess and get to spend some good time together," said Danica.
"Yeah it's just been fun to have some family time and play some golf," said Caleb.
And of course beating the ones they love.
"We play some four ball matches out here and have some money on the line sometimes," said Caleb. "So it's kind of fun to get those competitive juices flowing again."
"Those do get a little intense and some smack talk is involved, but they're usually really fun," said Danica.
While we aren't sure when tournaments will be back, one thing is certain. The Baduras will continue to swing away.