Bringing home a war hero: Donald Stratton laid to rest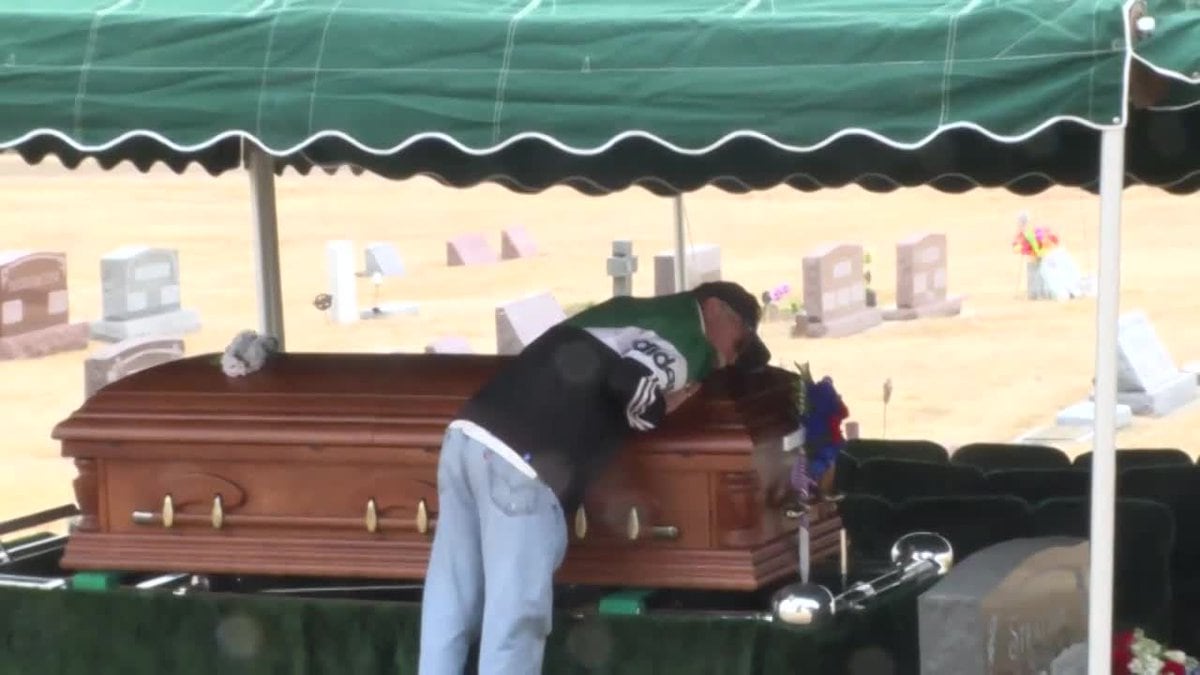 Published: Mar. 2, 2020 at 8:56 PM CST
A well-known World War II veteran and Pearl Harbor survivor is now laid to rest in Red Cloud, but his story lives on.
Donald Stratton died in his sleep several weeks ago at the age of 97. He was one of the last living survivors of the USS Arizona during the attack on Pearl Harbor in 1941.
"Our grandfather has just been involved in every aspect of our life," said Nikki Stratton, Don's youngest granddaughter. "Even just kind of waking up and being thankful for the life we have is just a way to remember him."
Dozens of people honored Stratton at a graveside service Monday, which included full military honors.
The funeral procession went through downtown on the way to the cemetery. People saluted the caravan from a sidewalk lined with American flags.
An American Legion Color Guard and U.S. Navy Honor Guard were present. The honor guard carried Stratton's casket to a family plot at the Red Cloud Cemetery, the same town he grew up in.
Taps rang out through the air as everyone there honored his memory.
"Even though they may not have met him, they feel like they know him, because his story is so well known and he's been such a great proponent of the USS Arizona," Nikki Stratton said.
Donald Stratton enlisted in the Navy after high school. He was a seaman first class aboard the USS Arizona.
After the attack on Pearl Harbor, Stratton suffered significant burns to about 70 percent of his body. He was only one of a handful to make it off the ship alive.
Despite his major injuries, Stratton continued to serve the rest of the war.
"We should never forget this man," said Warren Schoming, reverend. "I guess my fear is that younger generations might, and not even know what the USS Arizona was. This man lived it."
That's why sharing his story is even more important now than ever.
"Just so the events of the past don't happen again," Nikki Stratton said.
Red Cloud named March 2 "Donald Stratton Day" to honor him, and thank him for what he's done for this country.
The Stratton family said they're extremely grateful to everything people in Red Cloud have done for them.