Microbursts: What they are and can do
August 4, 2023
Published: Aug. 4, 2023 at 5:45 PM CDT
HASTINGS, Neb. (KSNB) - Not all wind damage is accomplished the same. Some is from tornadoes and a lot from straight line winds. However, there is another type of wind that can tear things down. It's called a microburst. What is it? No, it's not your toddler having a fit because they didn't get their way. Instead, it's a localized column of sinking air, also called a downdraft, within a thunderstorm. It's usually no more than two and half miles in diameter. And although micro is in the word, the damage it can cause is anything but small.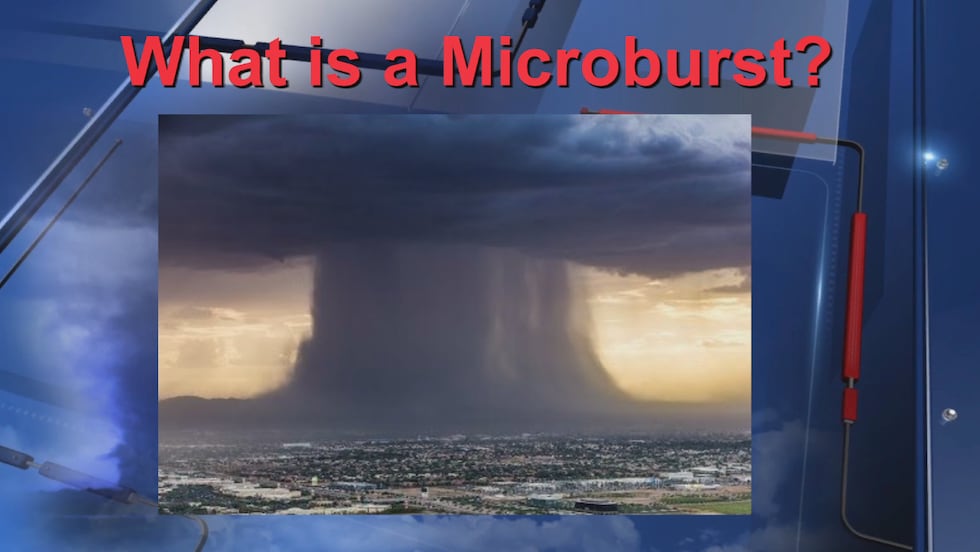 So, what causes a microburst? It starts with a developing thunderstorm as water droplets and hailstones become suspended within the updraft. The stronger the updraft, the more water and hail is trapped inside the storm. When factors occur that weaken the updraft making it insufficient to no longer support the core of suspended precipitation, the water and hail stones are released and plummet toward the ground. When this burst of liquid and ice hits the ground, it spreads out in all directions.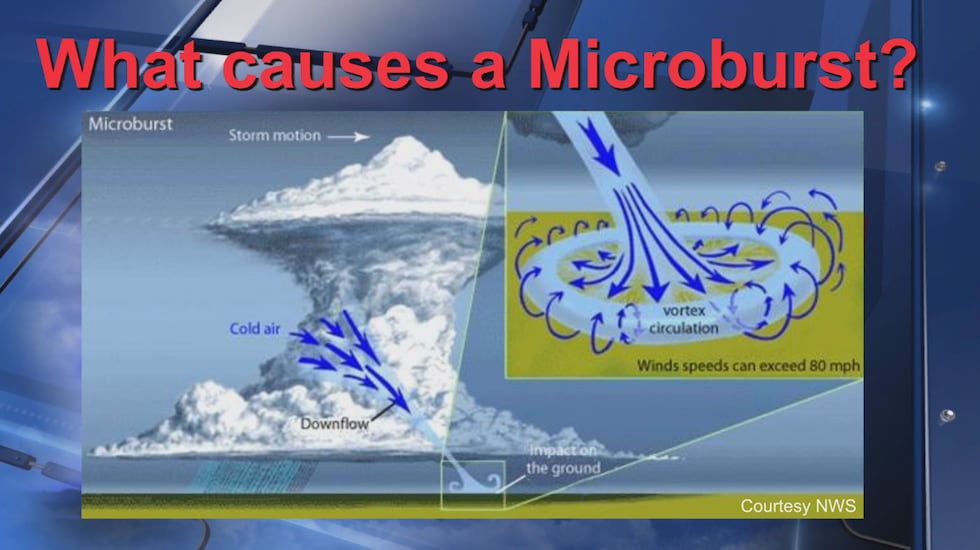 The location directly under a microburst experiences the highest winds and most damage. Damage from this severe phenomenon can range from the scattering of patio furniture and toppled fences, like what occurred two days ago in western Hastings, to manufactured homes being destroyed. As you can see, there's nothing micro about what it can do.
Copyright 2023 KSNB. All rights reserved.